Palm Beach Laser & Aesthetic
Laser Hair Removal
Get rid of unwanted hair, for good.
No more razors, no more waxing. Get your best appearance today!
FAQ
BOOK AN APPOINTMENT
Why Palm Beach Laser & Aesthetic?
Best Hair Removal Service in Coconut Creek, FL
Sonia Dei Agnoli, CME, Aesthetician and Laser Technician
Sonia is a native Brazilian, hailing from São Paolo. She has over 15 years experience working as a licensed and certified medical aesthetician and laser technician.
When Sonia first came to the United States in 1994, she moved to New York. While living in New York she attended beauty school at Christine Valmy Beauty School of New York. In 2010, Sonia decided to move to Florida where the climate was similar to her home country of Brazil. Upon arriving in Florida she continued her education in the beauty industry by attending the Florida College of Natural Health. Sonia graduated with her medical and electrologist degree.
Sonia is extremely experienced and meticulous with her work in laser, cosmetic, and dermatology procedures. She is renowned in South Florida as being one of the best laser hair removal specialists. Many of Sonias clients will tell their friends and family after their first appointment. Sonia's work speaks for itself, she holds herself to the highest professional standard and is compliant with all state laws.
Today, she performs over 10 hair removal procedures per day on a variety of skin and body types. Sonia has done over 18,000 laser hair removal procedures.
Sonia is fluent in English, Spanish, and Portuguese.
The Effectiveness of Laser Hair Removal
Some Before and After images of our clients.
Questions?
Some Frequently Asked Questions About Laser Hair Removal.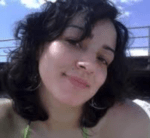 Melissa Cruz
Coconut Creek, FL
After getting the service from Palm Beach Laser & Aesthetic, it has been a great feeling for me. I'm always ready. No need to worry about carrying a razor or waxing. So much free time for me. I highly recommend Sonia and her team!
Schedule a Session Today!
Home