Palm Beach Laser & Aesthetic
Laser Hair Removal
Get rid of unwanted hair, for good.
No more razors, no more waxing. Get your best appearance today!
FAQ
BOOK AN APPOINTMENT
Why Palm Beach Laser & Aesthetic?
Best Aesthetic & Hair Removal Services throughout South Florida
Licensed Paramedical Aestheticians, CME and Laser Technicians
We are proud to have a team comprised of the Top Rated Laser Hair Removal Technicians throughout the South Florida area.
Our laser technicians have been involved in the beauty industry for many years and all of them love helping clients feel comfortable in their skin.
It is such a satisfying feeling knowing that our clients always comment on their commitment to making sure they are completely satisfied with their treatments. All of our technicians are excited to keep meeting new clients and helping them achieve their best appearance.
Our team of licensed aestheticians and laser technicians will be sure to exceed all your quality expectations while helping you achieve the appearance you desire!
The Effectiveness of Laser Hair Removal
Some Before and After images of our clients.
Questions?
Some Frequently Asked Questions About Laser Hair Removal.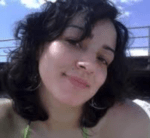 Melissa Cruz
Coconut Creek, FL
After getting the service from Palm Beach Laser & Aesthetic, it has been a great feeling for me. I'm always ready. No need to worry about carrying a razor or waxing. So much free time for me. I highly recommend this team!
Contact Us Today For More Information!
Home