About Palm Beach Laser & Aesthetic
Our Team is Comprised of Certified Aestheticians, CME and Laser Technicians
We are proud to have a very well trained team of experts that provide the best in Laser Hair Removal Services throughout beautiful South Florida.
Most of our technicians have received certifications and degrees from Florida College of Natural Health.
When it comes to experience, our laser technicians have been involved in the beauty industry for many years. It is our objective to help clients feel completely comfortable in their skin.
Our team strives to deliver the highest quality results for all of our customers. We all have a passion for beauty, customer service, small details and exceeding expectations.
Contact us today to learn more about our company, our services, or how we can help you achieve confidence and feeling comfortable in your own skin!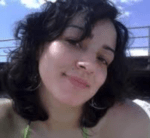 Melissa Cruz
Coconut Creek, FL
After getting the service from Palm Beach Laser & Aesthetic, it has been a great feeling for me. I'm always ready. No need to worry about carrying a razor or waxing. So much free time for me. I highly recommend Catherine and her team!
Medical Directors
About Dr. Bastien-Montpeirous, MD:
Nathalie Bastien-Montpeirous, MD, is a board-certified internal medicine physician.
Dr. Bastien-Montpeirous obtained her undergraduate degree from Barry University in Miami before earning a Master of Science in Public Health at the Emory University Rollins School of Public Health in Druid Hills, Georgia, in 2005.
She earned her medical degree in 2011 from the Mercer University School of Medicine in Macon, Georgia. Afterward, Dr. Bastien-Montpeirous relocated to Charlottesville, Virginia, for her postgraduate training at the University of Virginia Health System University Hospital, completing her internship in 2012 and her residency in 2014.
Dr. Bastien-Montpeirous is passionate about connecting with her patients. She always takes the time to listen to their concerns and educate them on their conditions and treatment options. She speaks English, French, French Creole, and basic Polish. She looks forward to helping patients obtain and stay in excellent health.
About Dr. Alla Weisz, MD:
Dr. Alla Weisz was born into a family of physicians in the former Soviet Union. She earned her medical degree from Odessa National Medical University in Ukraine. After immigrating to the US, Dr. Weisz completed her residency training in Family Medicine at Indiana University School of Medicine. She also completed a year of Preliminary Surgery Residency.
Upon moving to Florida in 2008, Dr. Weisz immediately went to work as a staff physician at MD Now Urgent Care Centers, where she served for ten years. Dr. Weisz served and volunteered at the Community Health Center of West Palm Beach and at the Palm Beach County Health Care District Clinic. She also worked for several years as the Medical Director at the Discovery Village Assisted Living Facility in Palm Beach Gardens.
Since 2009, Dr. Weisz has worked as a research physician and consultant at the Center for Marital and Sexual Health of South Florida where she medically evaluates patients for inclusion in clinical trials.
In addition to her medical degree, in 2018, Dr. Weisz earned her Masters Degree in Business Administration (MBA) from Keiser University in West Palm Beach.
In 2019, she launched her own membership-based primary care practice, Weisz Concierge Medical in Palm Beach Gardens. She offers a more personalized approach to family medical care and a more accessible and intensive relationship with her patients.
Dr. Weisz is known as a health care innovator throughout Palm Beach County. She is one of the few area physicians offering same day appointments, house calls and mobile medical care.
Dr. Weisz is an endowed member of the Lion of Judah Society of the Jewish Federation of Palm Beach. Dr. Weisz supports several area Synagogues. Outside of medicine, Dr. Weisz's passions run from baking bread to College football.
Dr. Weisz is married and the mother of three sons, two of whom play on college football teams.
By providing a high level of personal primary care to her patients, Dr. Weisz is today carrying on her family tradition while successfully building a medical practice that best meets the healthcare needs of today…and tomorrow.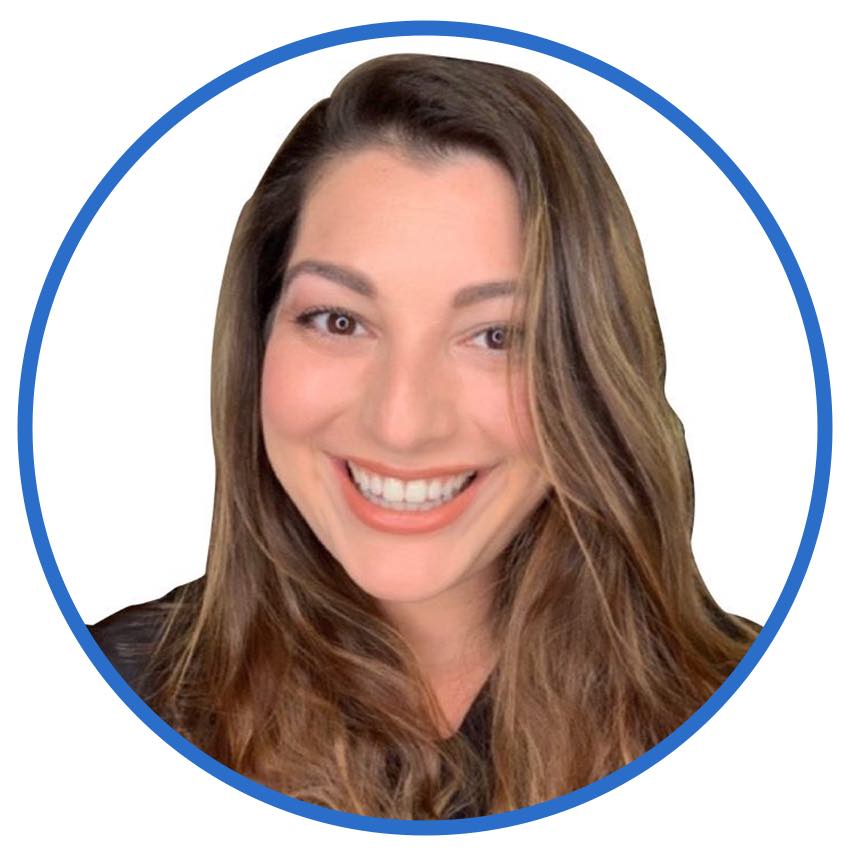 Christy
Operations Manager - Licensed Aesthetician & Laser Hair Removal Technician
Christy was born and raised in New York and has been a proud resident of Palm Beach County since 2013. She attended Boca Beauty Academy to pursue a career as a Paramedical Aesthetician. Christy has experience treating patients with all different skin types and conditions.
As Operations Manager, Christy makes it a priority to create a comfortable and safe environment for the clients and staff of Palm Beach Laser Aesthetic. She prides herself on her professionalism and compliance with state laws and regulations as well as her ability to help continue the growth of the company.
Outside of work Christy enjoys spending time with her family, reading, traveling, and advancing her knowledge on health, wellness and all things aesthetic.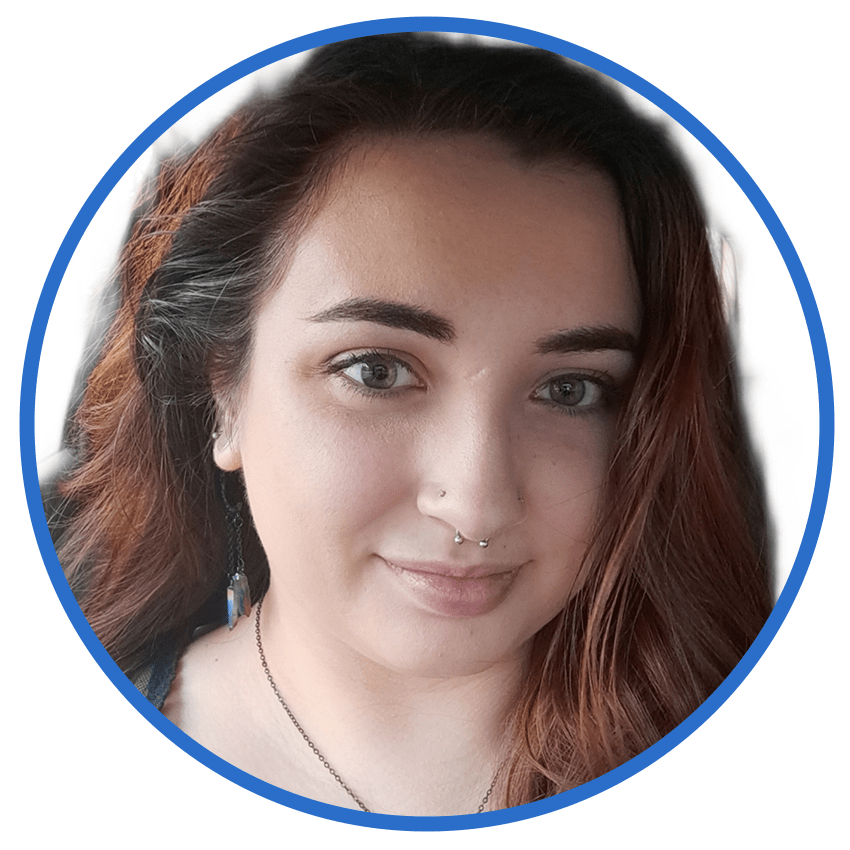 Alyssa
Licensed Esthetician, Laser Tech, and Electrologist
Alyssa is originally from Virginia but moved to Florida to be closer to her family. Alyssa spent many years as a hairdresser, she's been in the beauty industry for three years. Medical esthetics is her niche, in 2020 she started her journey with laser and esthetics. When she's not working she enjoys spending time with her dog Lena and her cat Bob.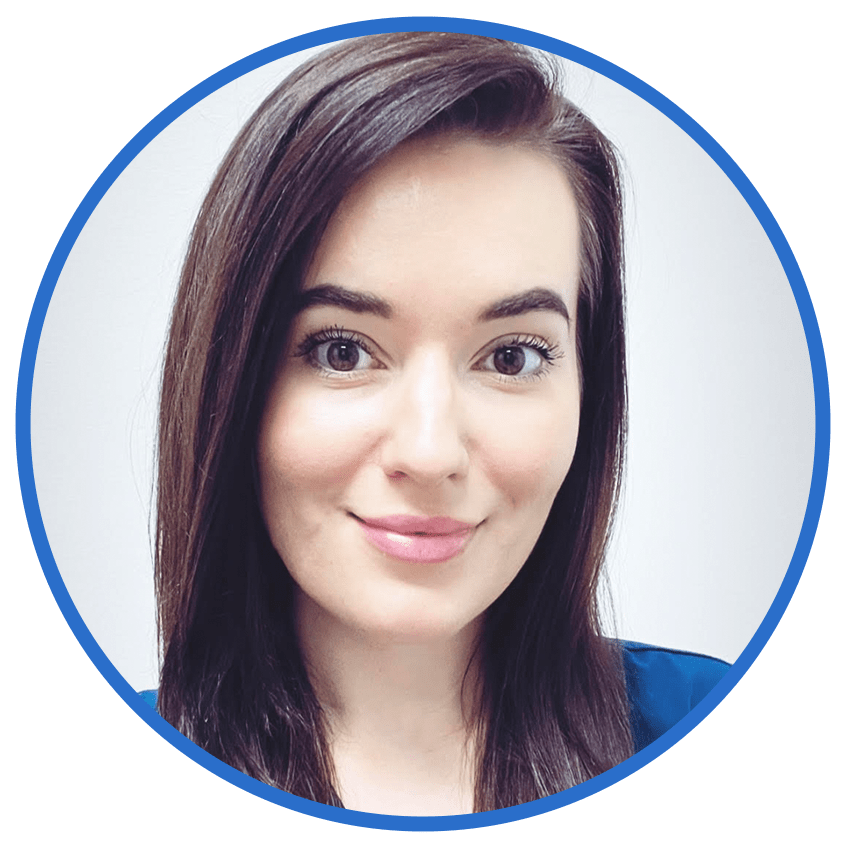 Hanna
Licensed Esthetician - Languages: English & Polish
Hanna was born and raised in New York. After finishing college in the UK, she decided she wanted to travel and worked as a flight attendant. After five years of life on the go- she finally settled down in South Florida where she decided to pursue her passion in esthetics and plans to grow in this exciting field.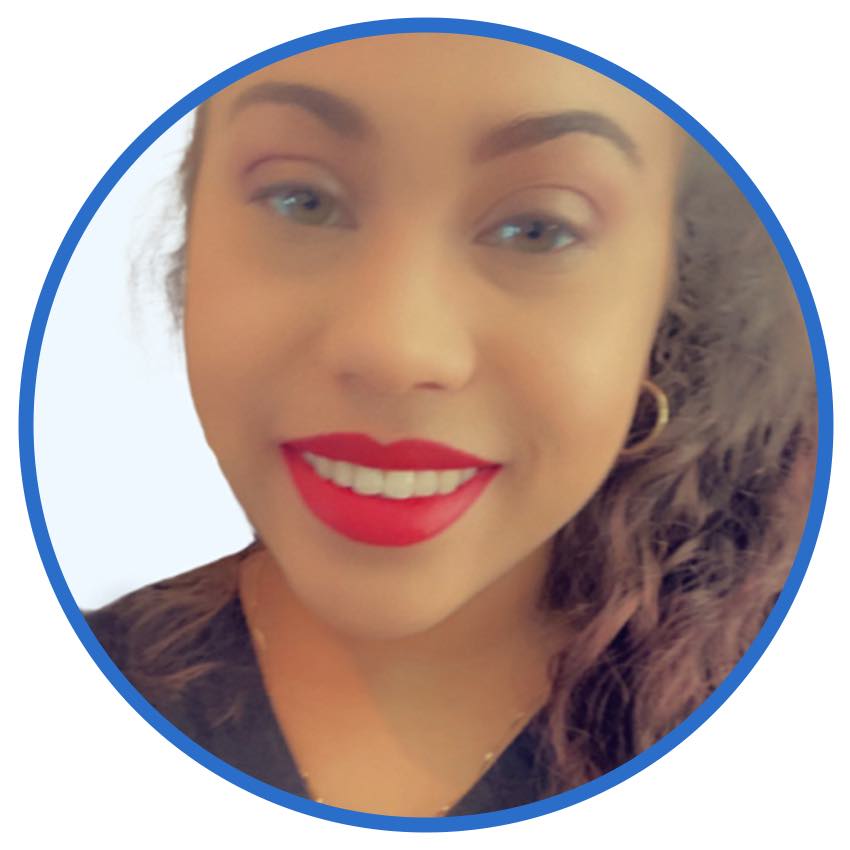 Liana
Certified Aesthetician & Laser Tech
Liana Baez Thompson was born and raised in South Florida. She attended Boca Beauty Academy and graduated as a certified Aesthetician and Laser Tech. She has worked in Dermatology for multiple years and still loves it. In her free time, she loves spending time with her family and traveling. She is always looking for new ways to perfect her craft and be the best she can be in her field. Seeing clients leave happy after each treatment is what she looks forward to and the best way to end her day is by knowing she made her client's day better!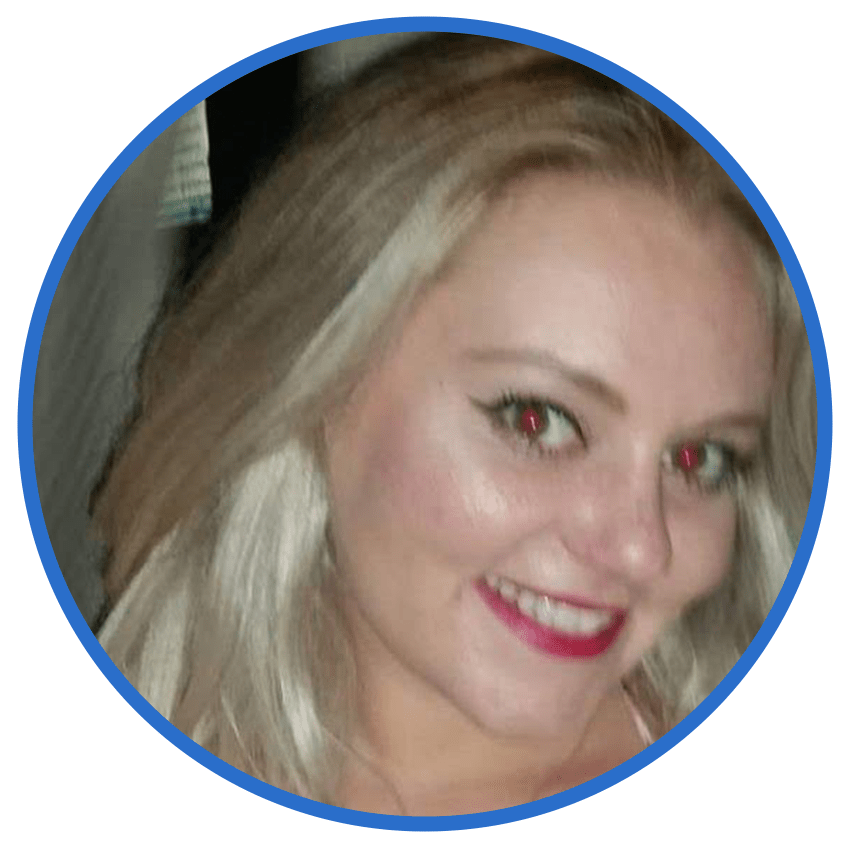 Jessica
Licensed Esthetician, Laser Technician, and Electrologist
Jessica grew up in South Florida and relocated to Orlando in 2005 to be a performer with the Walt Disney Company. After 7 years with the company and falling in love with makeup application; she transitioned into the cosmetology field. She has been in the industry for over 10 years. Starting out in cosmetology as a makeup artist and nail technician, she expanded into Medical Aesthetics in 2014. Jessica is passionate about learning new techniques and treatments to give her clients the best service and results possible. Specializing in laser hair removal and aesthetics Jessica's goal is for her clients to leave feeling confident and happy in their skin. She is very excited to be part of the Palm Beach Laser and Aesthetic Team and looking forward to making you look and feel amazing.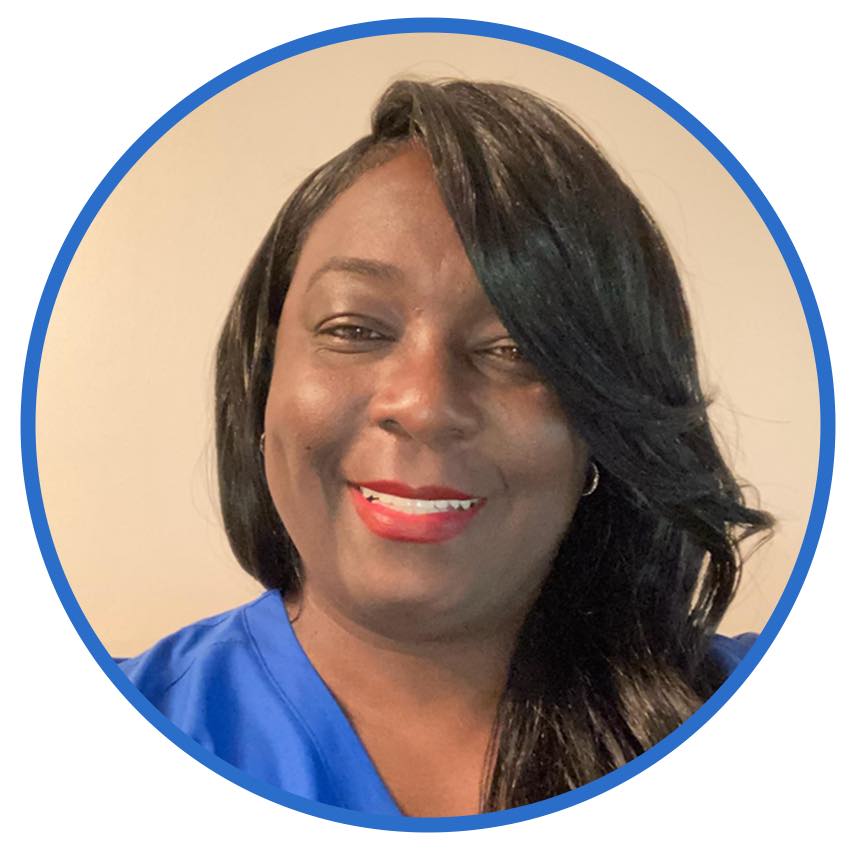 Tara
Licensed Facial Specialist, Laser & Electrolysis Tech
Tara is excited to be a part of the WPB Laser team, after over a decade of working in the healthcare industry.  She has many years, communicating with the public and has developed special relationships along the way. During her journey as a Licensed Facial Specialist, Laser and Electrolysis Tech, she has added many other beauty treatments and body enhancements training's, to her repertoire.
In her spare time, she likes to go the gym and spend time with friends and family.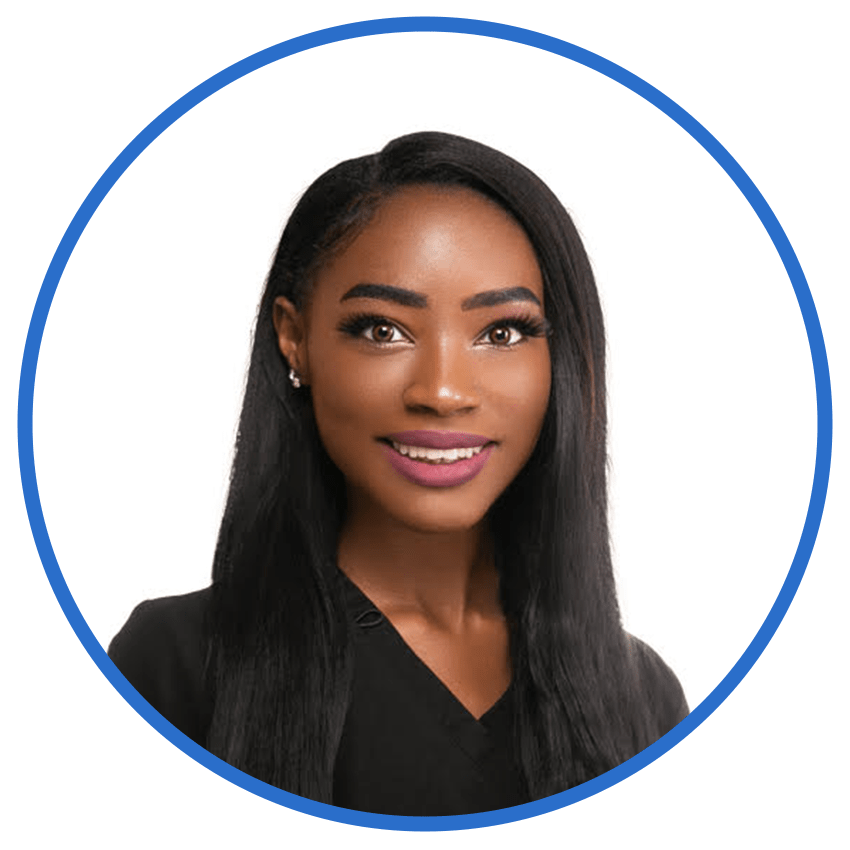 Gaphna
Licensed Aesthetician & Electrologist - Languages: English & Haitian Creole
Gaphna is an Aesthetician and Electrologist at Palm Beach Laser & Aesthetic.She obtained her Aesthetic credentials at Boca Beauty Academy. Gaphna's passion in this industry began when she started making handmade bar soaps. Her goal is to build her clients confidence by helping them with their aesthetic needs. She is looking forward to expanding her knowledge base at Palm Beach Laser & Aesthetic with the advanced technologies and amazing services that is provided.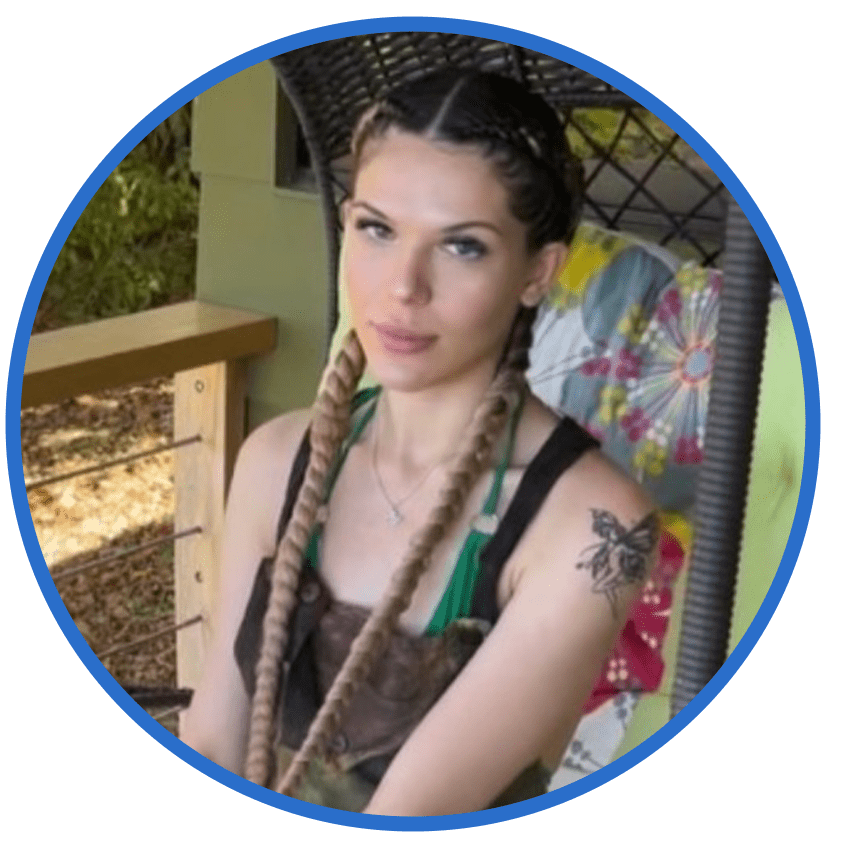 Jessica
My name is Jessica but you can call me Jess. I was born in Boca but, moved all over the US up until high school. Ive always been interested in skin and aesthetics since a young age. I didn't know what path to take until i found out about esthetician school. I immediately fell in love with learning how to make people feel confident and comfortable in their skin. In such a small time it has became my passion.I love learning, I plan to go back to school to learn for botox and fillers!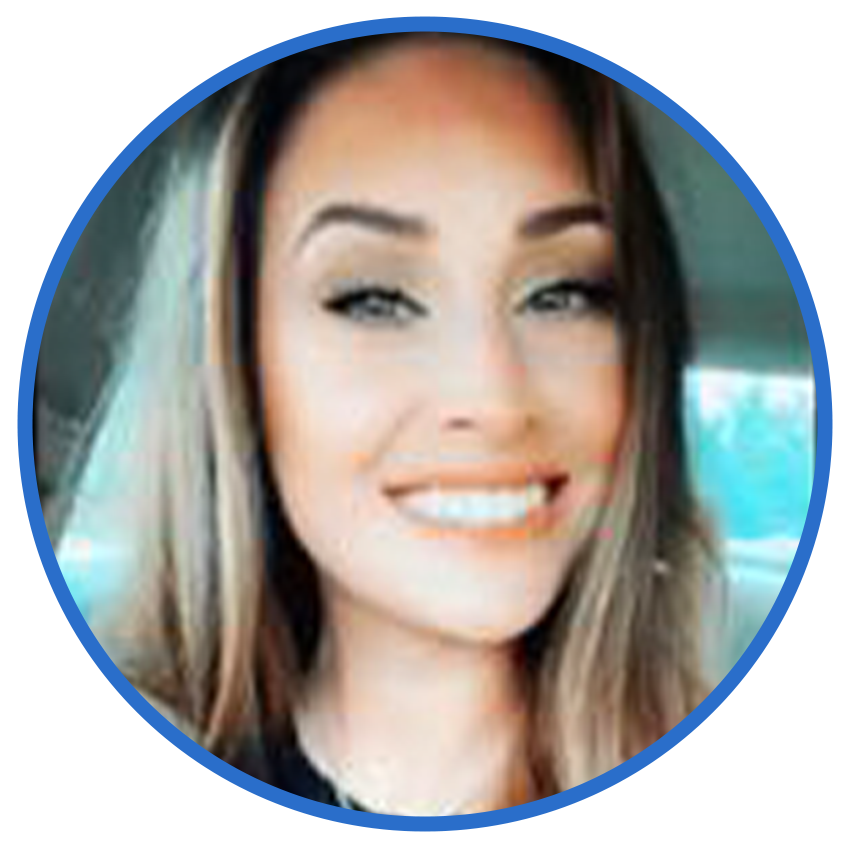 Kristin
Licensed Electrologist, Laser Technician & Aesthetician
Kristin Grew up in Texas and moved to South Florida in 2013. She has been in the beauty industry for over 12 years. Kristin prides herself on building long-lasting relationships with her clients and helping them to feel GREAT about themselves. Outside of work, Kristin loves spending time with her daughter, friends & family.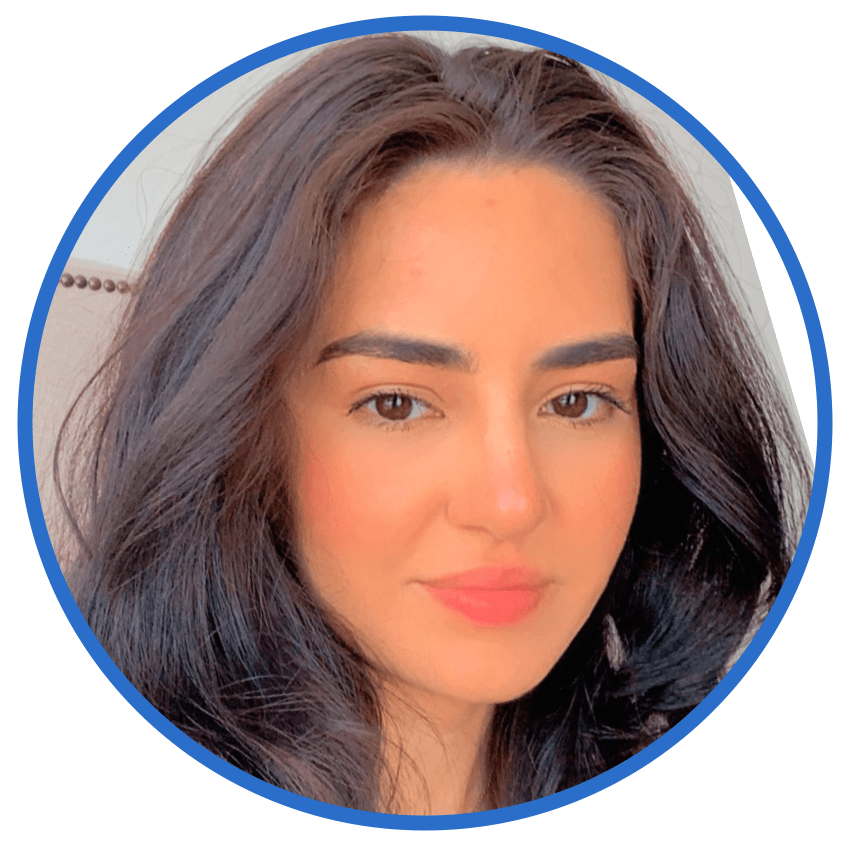 Alexsandra
Licensed laser hair removal tech and facialist.
Alexsandra has been surrounded by the beauty industry since she was a child, as her mom works in the industry herself. She graduated from Boca beauty academy and is continuing her education to pursue a career as an aesthetic nurse.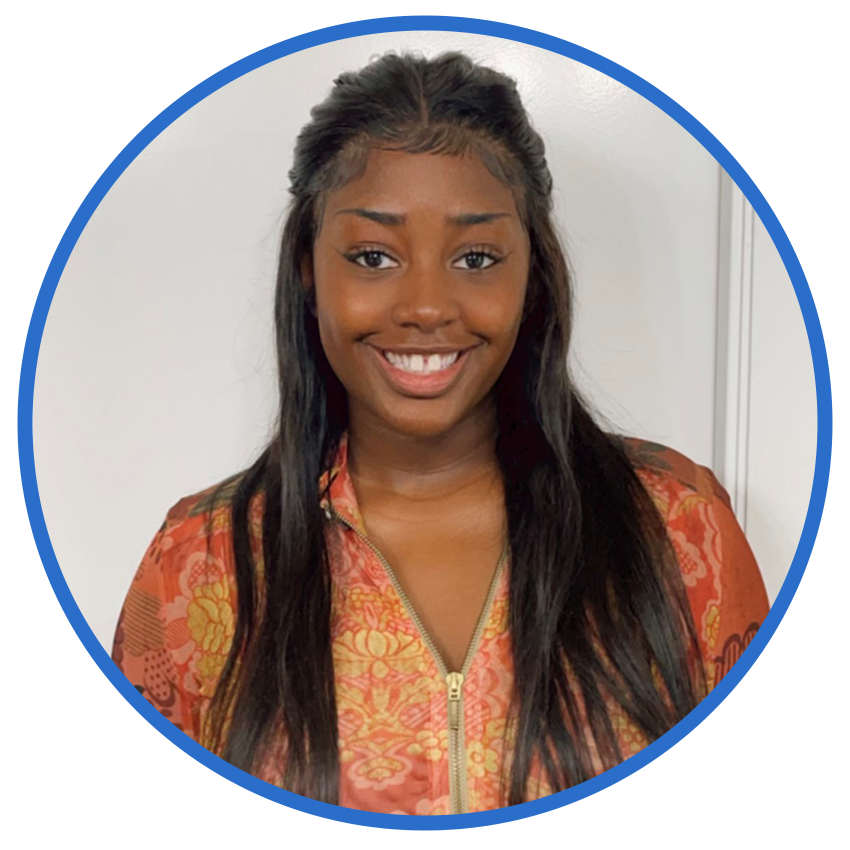 Jasmine
Licensed Aesthetician, Laser Hair Removal Technician & Electrologist
My name is Jasmine, I have a passion for all things aesthetics. I'm easygoing and like to create a relaxing environment where people can feel comfortable. My goal is to always help people look and feel their best, whether it's for laser hair removal or skin care.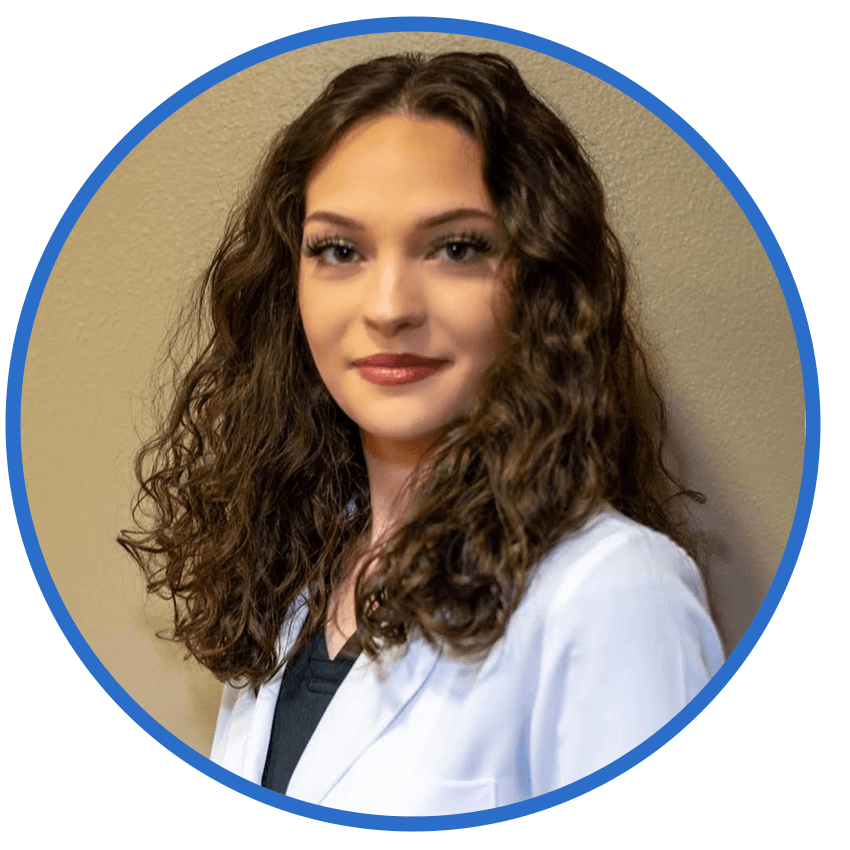 Sophia
Licensed Aesthetician, Laser Hair Removal Technician, Electrologist, & Certified Acne Specialist
My name is Sophie, I am a licensed Aesthetician, Laser Hair Removal Technician, Electrologist, & Certified Acne Specialist with multiple years of experience! I am a South Florida native, born in Boynton Beach. I am very passionate about what I do while making a fun and comfortable environment for my clients!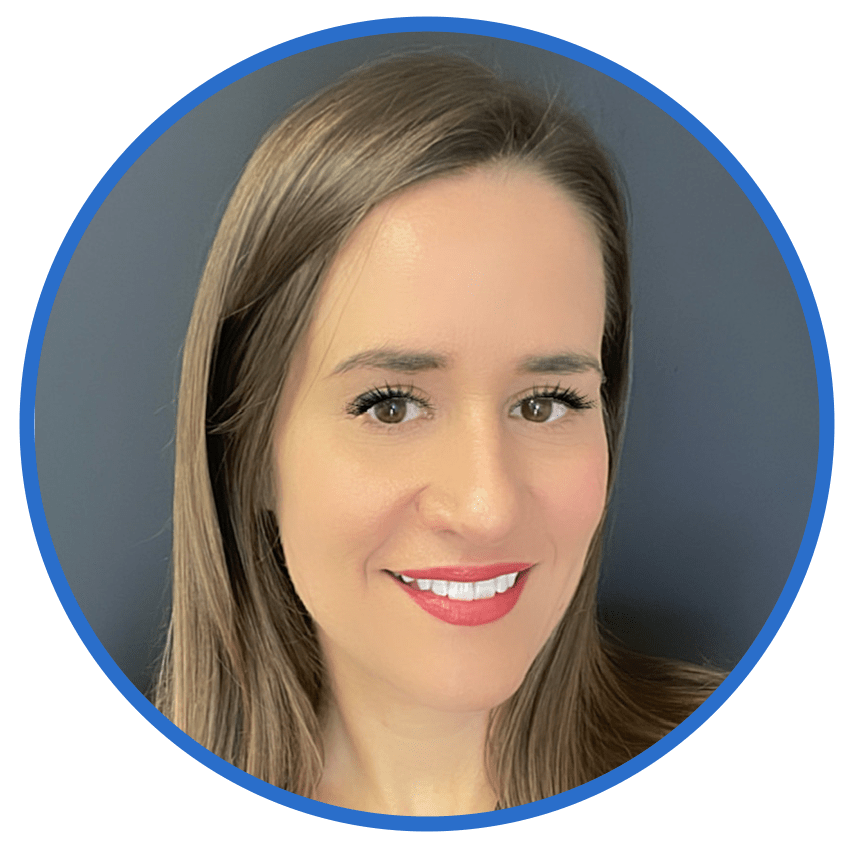 Vanessa
Nurse Practitioner
Vanessa is an ANCC board certified nurse practitioner with over twelve years of clinical experience. She has worked both in the operating room and in the clinic setting where she enjoys collaborating with her patients to ensure they receive the detailed aesthetic improvement they desire. Vanessa loves aesthetics because she believes even small changes from strategically placed neuromodulator or gingerly injected filler can help patience to look and feel revitalized.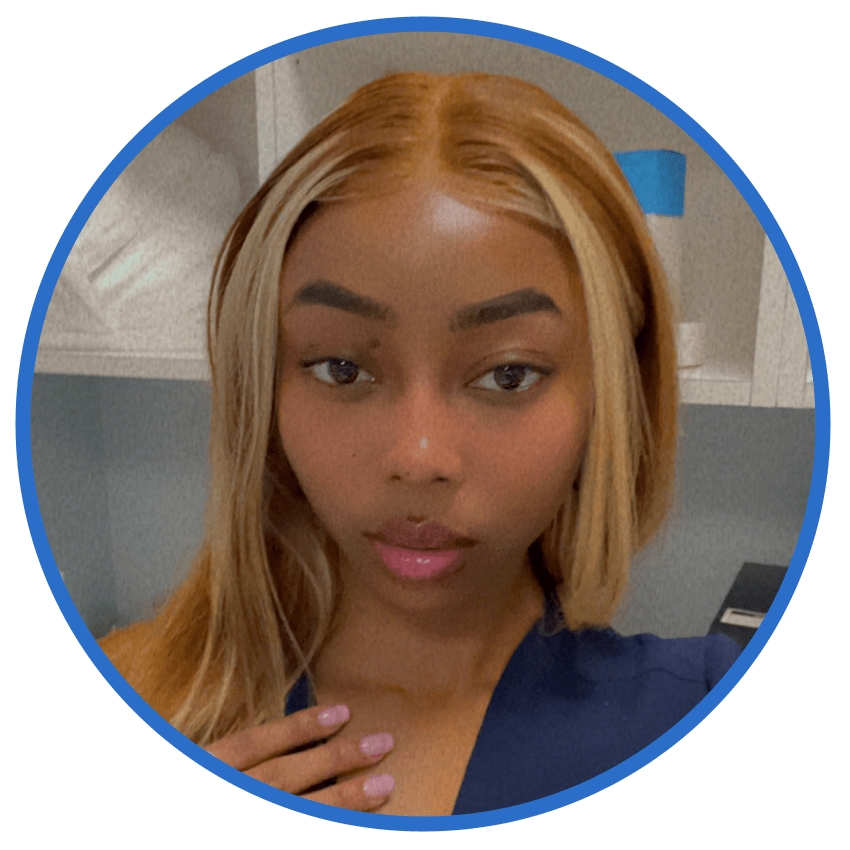 Asia
Laser Technician & Esthetician
Passionate about preserving youth and beauty, I've dedicated myself to the world of skincare. Educated at the Florida Academy of Medical Aesthetics and the proud recipient of a CIDESCO award, I've honed my craft over 6 years as a practitioner, staying updated with industry trends. My commitment to client satisfaction is unwavering, and I excel in building strong relationships built on trust and respect. I thrive in high-end practices and am eager to contribute my expertise to a quality-focused team.
Contact Us Today For More Information!
About Us