About Palm Beach Laser & Aesthetic
Our Team is Comprised of Certified Aestheticians, CME and Laser Technicians
We are proud to have a very well trained team of experts that provide the best in Laser Hair Removal Services throughout beautiful South Florida.
Most of our technicians have received certifications and degrees from Florida College of Natural Health.
When it comes to experience, our laser technicians have been involved in the beauty industry for many years. It is our objective to help clients feel completely comfortable in their skin.
Our team strives to deliver the highest quality results for all of our customers. We all have a passion for beauty, customer service, small details and exceeding expectations.
Contact us today to learn more about our company, our services, or how we can help you achieve confidence and feeling comfortable in your own skin!
Coral Springs Location
1401 N University Dr #303
Coral Springs, FL 33071
Phone: (954) 420-7064
(located inside the Bank of America building)
Get Directions here
Boynton Beach Location
6056 W Boynton Beach Blvd #175
Boynton Beach, FL 33437
Phone: (561) 473-4390
(located inside the DCA Plaza)
Get Directions here
Palm Beach Gardens Location
3375 Burns Rd STE 207
Palm Beach Gardens, FL 33410
Phone: (561) 560-6559
(located inside Weisz Medical)
Get Directions here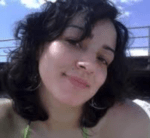 Melissa Cruz
Coconut Creek, FL
After getting the service from Palm Beach Laser & Aesthetic, it has been a great feeling for me. I'm always ready. No need to worry about carrying a razor or waxing. So much free time for me. I highly recommend Catherine and her team!
Contact Us Today For More Information!
About Us