Palm Beach Laser & Aesthetic
Laser Hair Removal Delray Beach FL
We help you get rid of unwanted hair, for good.
No more razors, no more waxing. Get your best appearance today!
FAQ
BOOK AN APPOINTMENT
Top Rated Delray Beach Laser Hair Removal
We are the Facial Hair Removal Experts
Delray Beach is a beautiful area that has much to offer to year-round residents and visitors.  This unique, small town has a popular arts district, called the Pineapple Grove Arts District, which is home to multiple art displays and art galleries.  There are also plenty of local museums, parks, serene outdoor adventures, and so much more to see and do in the area.  With so much to do, it is important for you to be ready and confident in your ability to get outdoors and enjoy all that is available to you.  The professional staff from Palm Beach Laser & Aesthetic welcomes the opportunity to help you be prepared for all that life has to offer to you.
Many people struggle with feeling confident in their appearance and their ability to deal with unwanted body and facial hair.  After trying several methods, including tweezing, waxing, shaving, or other methods, many people are still confronted with an unsurmountable struggle and are often left unhappy with the results.  Let us help you, with our proven fashion of removing unwanted body hair, and restoring personal confidence for many people.
Delray Beach laser hair removal has never been this easily attainable, and our professional staff welcomes the chance to help you anytime.  We work closely with each individual client, in order to determine your personal goals and ensure that we develop the best hair removal Delray Beach has to offer to you.
Laser hair removal Delray Beach style is offered by the expert team at Palm Beach Laser & Aesthetic.  Our company was created under the vision of owner, Sonia Dei Agnoli, who is a certified medical aesthetician and laser technician.  She has over 15 years of experience in helping people achieve the hair removal goals of their dreams, and has created a company that is dependable, trustworthy, and is helping people all over our area.
If you are searching for help with bodily hair removal or with the best facial hair removal Delray Beach has available, then look no further than Palm Beach Laser & Aesthetic.  We look forward to hearing from you and figuring out the most effective way that we can help you reach your body care goals and achievements.
Call Today for Hair Removal in Delray Beach
Some Before and After images of our clients.
Questions?
Some Frequently Asked Questions About Laser Hair Removal.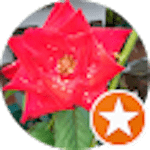 Rosa Hernandez
Coral Springs, FL
I love it! Sonia was really nice. She explained everything before the procedure and answered perfectly all my questions. I cant wait to start seen the results. 😁😁😁
Schedule a Session Today!
Delray Beach