Palm Beach Laser & Aesthetic
Laser Hair Removal Lake Park FL
We help you get rid of unwanted hair, for good.
No more razors, no more waxing. Get your best appearance today!
FAQ
BOOK AN APPOINTMENT
Top Rated Lake Park Laser Hair Removal
We are the Facial Hair Removal Experts
The best Lake Park laser hair removal specialists are at Palm Beach Laser & Aesthetic. Our certified medical and clinical hair removal technicians are experts in their field, having performed over 18000 laser hair removal procedures. We offer permanent hair removal solutions for every surface of your body and on all skin and body types. Our professional staff has built a strong reputation as the most trusted name in hair removal Lake Park.
For laser hair removal Lake Park, no one beats the results achieved by the team at Palm Beach Laser & Aesthetic. For more than 15 years, we have been the premier provider of permanent laser hair removal in Lake Park. We pride ourselves on our high professional standards of excellence and are compliant with all state laws and regulations. At Palm Beach Laser & Aesthetic, our goal is to leave our clients looking and feeling their best and providing them with newly found confidence and self-esteem.
We are the Facial Hair Removal Professionals
Our professionals specialize in unwanted body and facial hair removal. Shaving and waxing sensitive areas can be painful, time-consuming, and irritating to the skin. Palm Beach Laser & Aesthetic is proud to offer our clients safe and permanent hair removal options using the latest in laser technologies and techniques. With laser hair removal treatments from Palm Beach Laser & Aesthetic, you can say goodbye to the embarrassing and unwanted body and facial hair for good!
Call Today for Hair Removal in Lake Park
If you are ready to rid yourself of facial and body hair for good, call Palm Beach Laser & Aesthetic today! We can't wait to provide you with permanent hair removal solutions. Once you visit us, you'll find out why we are the best hair removal technicians in Lake Park!
Some Before and After images of our clients.
Questions?
Some Frequently Asked Questions About Laser Hair Removal.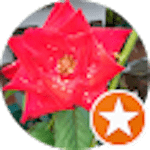 Rosa Hernandez
Coral Springs, FL
I love it! Sonia was really nice. She explained everything before the procedure and answered perfectly all my questions. I cant wait to start seen the results. 😁😁😁
Contact Us Today For More Information!
Laser Hair Removal Lake Park FL